Holy Sh*t. I Live on a Boat!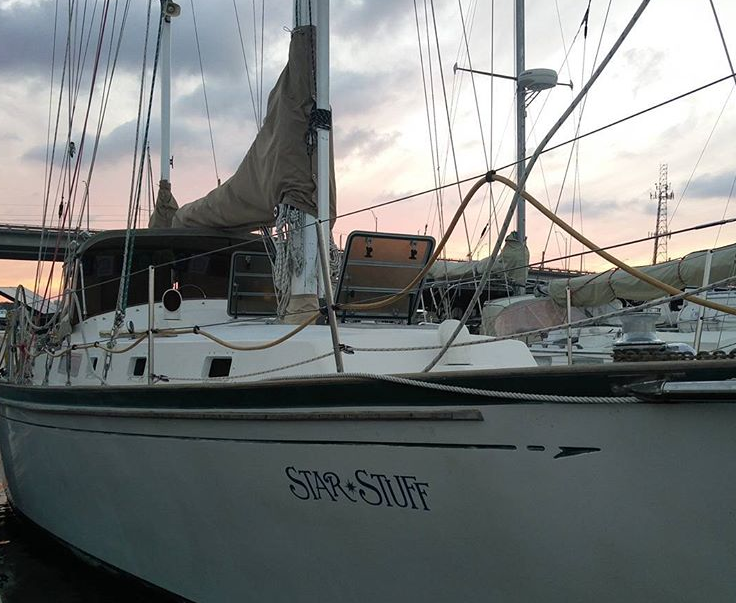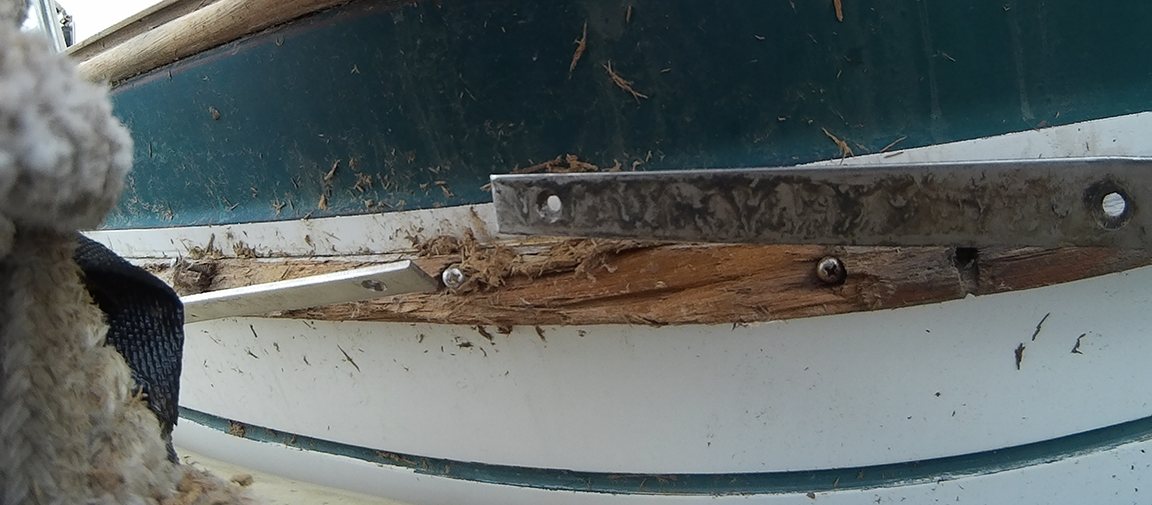 I awoke yesterday with an extreme case of cognitive dissonance. It wasn't one of those moments when you wake up in a hotel on vacation and you don't remember where you are. I knew full well where I was, it was just someone else's life.
We left Dallas in the afternoon of Friday, October 7 and drove until sundown. That put us in Bossier City, LA for the night. Greg spent that whole day checking in on Hurricane Matthew, worried that our boat would be damaged beyond repair before we could even get to it. Saturday was a longer drive to Pensacola, and because we left a bit late and ran into a highway closure, and stopped for dinner, we didn't make it to our next hotel before sundown. By then, we knew Hurricane Matthew had taken its pound of flesh out of Haiti and was generally sparing the east coast of Florida. Matthew was already downgraded to a Category 3 by the time it hit northern Florida and quickly dipped to a Cat 2 when it arrived in Jacksonville. The flooding in Jacksonville Beach was severe, but the city of Jacksonville saw precious little damage, and for that I am extremely grateful.
By the time we arrived in Jacksonville on Sunday afternoon, the skies had cleared, and a beautiful, warm, downright cheerful day greeted us for our first day as liveaboards. The only damage our boat saw was a banged up rub rail on the starboard side. For hours, our boat crashed against the pylon she's tied to. The fender that was stationed there wasn't able to protect the boat, and now we have our first exterior boat project to do. However, the rail did its job, (side-eye to the fender) as there is no damage to the hull and no water intrusion. Luckily for us, a brand new fender washed downstream into our slip yesterday, so now we've got a second fender to protect that station!
This whole week has been surreal. Did I really sell all of my stuff? I quit my job? You mean, I'm not going back to my old life? This is not vacation? I'm not playing house? Did I just get a magic fender delivery?
It just goes to show, the Universe provides. Life is weird, man and for me, it just got weirder.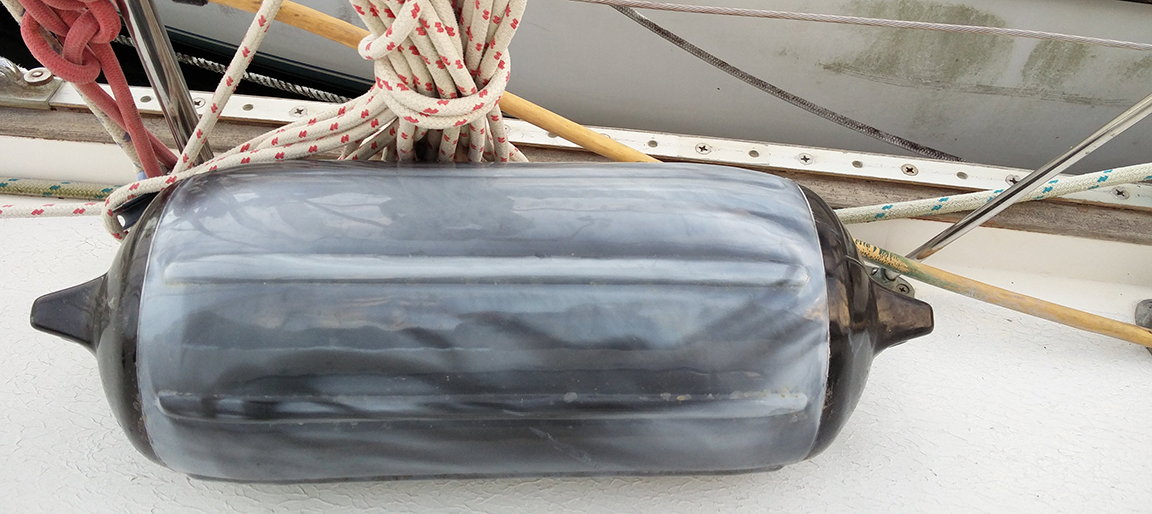 Magic Fender?
---