How We Chose Our Cruising Boat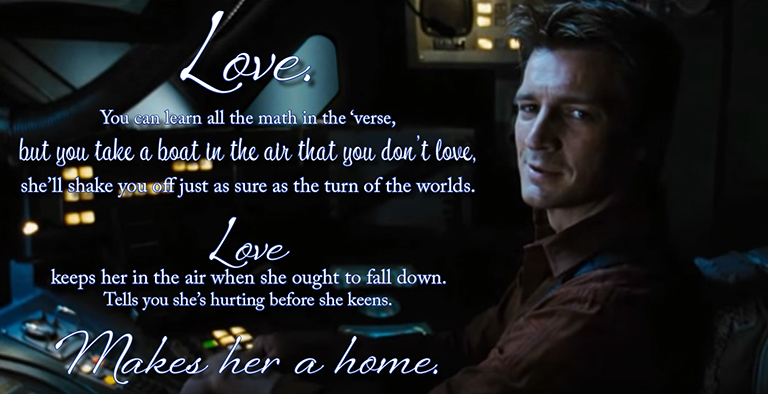 "What boat should I buy?" This question gets floated around on the Liveaboard and Cruising forums every now and again.  The responses range from good-natured and helpful, to crusty old farts grunting, "Do your own research, kid. You can't just go on Facebook and mine the experience of decades of my life! Rabble, rabble, rabble." It always makes me laugh when I see these types of responses because a.) if you are past the age of 40 and you aren't trying to help the young'uns follow in your footsteps, you are not fulfilling your evolutionary purpose on this planet, and b.) these are the same ol' salts that'll talk your ear off on the dock and tell you every fish story that comes to mind as long as you want to pay them attention.
I digress.
Well, I'm just barely past the age of 40, but I've always been precocious. So, I figure I can add to the input that is out there so you "can do your own research."
The Answer: It Depends
Like every sailor that's pushed the "American Dream Eject Button," you really must make the difficult decisions on your own.  I know I can't just give you a blanket response to this question. It invokes more questions: How much money do you have to spend? Do you want to cross an ocean or bum around the Islands? How many people will be aboard? What's your experience level?
Having said that, I will tell you how we eventually made our decision. Remember that it's one opinion in a pool of hundreds, so I only hope to add to the voices that can help inform your choices.
We wanted to eventually do an ocean crossing + limited experience = buy a tank. Greg and I have very limited experience on the open ocean, and we wanted something that would be forgiving of our rookie mistakes.  We chose to go with a full keel and a well-protected rudder.  But there are trade-offs for every choice.  She reacts about as well as an overfed camel unless she's got plenty of momentum pushing her.  In reverse, her prop walk is terrifying. She's heavy as hell.  If you want to pop in and out of harbors and marinas, do some island cruising or racing, don't buy a heavy, full keel tank on water. Buy a light displacement vessel with a fin or wing keel.
Remember that the vast majority of the time will be spent at anchor if you're cruising. So, buy yourself a home. I wanted something I could be comfortable in, and since on the inside, I'm a 60-year-old-man, I wanted my man cave.  I knew I'd never be happy surrounded by a super-clean fiberglass interior. I wanted to be surrounded by wood finishes and warm light. It may seem superficial, but buy a boat that "feels" good to you.  You want to love her and feel like you're coming home when you come aboard.
We were aiming at the smallest boat that would accommodate the two of us and the dog. All the research I had done wagged many a-finger not to go too big. Once you cross about 38 feet, everything gets more expensive. All the fittings, fixtures, rigging, sails, ground tackle and even dockage gets exponentially more expensive for every foot you tack onto the length. And, we still bought a Whitby 42! Ouch. I was aiming at 36-38' and we put in our first offer on a Tayana 37'. (Bullseye!) I wanted a boat small enough to single hand if necessary. I also like the idea of a split sail plan on cutters and ketches. Sloops just looked too intimidating to me.  If my husband was ill or injured, I just didn't think I'd be strong enough to manhandle sails and wenches for sails that large.  Our offer on the Tayana ultimately fell through.  But, since the Whitby's a center cockpit, it still feels like the same distance to the bow.  I'll eventually get used to it, but I still wish we'd gone a bit smaller because of the cost of everything from anchor chain to diesel.
Do not buy the most expensive boat you can afford, no matter what the mortgage companies say. Spend a year's salary on it. Spend a year and a half's salary on it, but honestly, I wouldn't go too much farther into debt than that. But, again, that's my rule.  You might feel more comfortable handling a greater debt load than I do.  Just, keep in mind that on top of the purchase price, many experienced sailors will tell you to tack on another 50% of the purchase price for things like new rigs, engines and other outfitting costs. Many pros will tell you to save up and pay cash.  That's all well and good, but if you're looking to save money for a boat while you're still paying rent or a mortgage, wouldn't it make more sense to sell the house, move aboard, and spend the mortgage payment on the boat?  When we opened ourselves up to the idea of living aboard and spending our mortgage money on the boat payment, we got it done on a much faster timeline.
Look at a lot of boats. Go to boat shows.  Go visit some for-sale-by-owner boats and bounce on their decks. (The deck shouldn't flex.) While you're there, ogle the boats at the marina. Look at well maintained boats at the dock.  What do you notice?  You can start building a "Spidey Sense" by looking at how the stanchion bases are attached to the deck. Are they sinking into the deck? Is there crazing? Are there water marks on the interior woodwork? Is there an abundance of rust on the standing rigging?  Do the lines look decent or worn?  What galley space configurations feel most comfortable? What are normal smells? Build up your sensory vocabulary by visiting a lot of boats. Greg and I shopped for boats on YachtWorld.com and visited a dozen boats in person over a period of 8 months before we put in the offer on our Whitby.  This was on top of the experience we had helping a friend with his charter company and being familiar with the selection of boats in that fleet. You just can't replace in-person visits with on-line shopping.  (This is nothing to say how being on the water will whet your appetite to get out there – that's just a bonus!)
I encourage you to scour the blogs and vlogs of cruising resources. There are tons of websites like Cruisers Forum and SailNet that answer this question frequently. Facebook has become a wonderful access point for information. Check out Women Who Sail if you're a gal.  Liveaboard Sailboat and Sailing and Cruising are both excellent resources. Of course, you need only Google, "sailing blogs" and the treasure trove will open to you.  You can even hire a cruising coach, if you want! Our friends over at Sailing Totem offer real-world experienced coaching to answer your questions about boat buying and the cruising/liveaboard lifestyle.
There are boats out there at every price point and a multitude of sizes and floorplans. It doesn't matter if you are a single-hander, wanting to cruise the ICW, or a family with three kids that wants to cruise the Caribbean. It is possible, you can do it, and there are no better people in the world than the cruising community.  We, even the crustiest of sailors, want to see a strong, healthy community of sailors and we all want to pay it forward. And, when you get out here, someday you can do the same for some other young'un.
---